DDR Professional - The Speedy & Mighty Data Recovery Software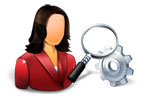 Simple and easy data recovery software used to retrieve lost important data (including files, folders, documents etc) from hard disk and other useful USB media drives like Mobile phones, Memory card, USB drive, Digital cameras, Music players etc in the most convenient manner.
iPod data recovery software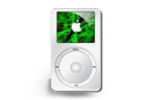 iPod data recovery Software is designed to recover files when lost from Apple iPod's including iPod Mini, iPod Nano, iPod Shuffle and iPod first generation to iPod next generation models of all capacity including 512 MB 1GB 2GB 4GB 20GB 40GB 60GB and 80 GB audio video and other equivalent electronic media player such as Sony, Toshiba, Samsung MP3 music players etc. iPod data recovery Software recover songs, images, pictures, video (including wmv), audio, photos, mp3, mp4a lost when updated or restored using iTunes software on windows operating system including Windows 98, Windows NT, Windows 2000, Windows XP media center, Windows Vista and Windows Longhorn editions.
Pen drive data recovery software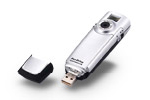 Pen drive data recovery software is safe read only and non-destructive utility fully capable to recover and restore all logically corrupted files from Pen drive storage media which is popular as (Memory stick, Thumb drive, Key Drive, Flash Drive, Compact Drive, Smart Drive, Handy drive etc). Software recovers data files and folders, audio video digital photos and pictures images from crashed USB supported pen drives disk drive and other similar flash media drives. Support lost files recovery from all major branded media including Sony, Samsung, Kingston, Transcend, Nikon, Kingmax, SanDisk, Lexar, PQI, Ridata, Super Flash, Supermedia, Apacer, Corsair etc of all capacities e.g. 64MB 128MB 256MB 512 MB 1GB 2GB 4 GB and even higher capacity drives.
Digital camera data recovery software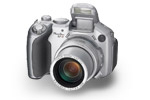 Digital camera data recovery Software easily recovers lost, deleted digital photographs, pictures, audio, images, video stills, snapshots and other photo files. The Software restores data even if media is corrupted or accidental removal of memory card while your camera (or other device) was still on. The safe and easy to use photo recovery software support all major pixel digital cameras of all storage and types including Point and shoot cameras, Professional cameras, Specialty cameras, Prosumer cameras, Novelty Cameras, Digital video cameras of brands including Kodak, Konica, Panasonic, Toshiba, Maxtor, Nikon, Sony, Samsung and other manufactures. Very easy to use and does not require any training or technical skills to operate.
Removable media data recovery software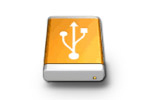 Removable media data recovery Software retrieves important files folders when lost from all major flash removable media drives like compact flash memory card, smart media, micro drive, flash stick, smart cards, MMC multimedia storage card and flash memory of your Digital camera, mobile phone, pocket pc, PDA, handheld computer devices, mobile communicator, mp3 player and other equivalent memory card chip storage devices. The Software provides you with complete data retrieval support for mobile communicator, handheld computers, jump drive, smart media and memory stick etc for the lost data recovery on Windows and formatted Macintosh operating system.
Memory card data recovery software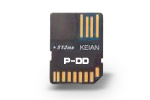 Memory card data recovery Software recovers lost pictures, images, photos, audio, video files and folders from all memory card storage media including multimedia memory card, Flash drive, mobile communicator, mobile PC, handheld computer and other memory card chip storage devices. The software recovers data even when the media is corrupted or memory card is being pulled out from the running device and you cannot access it. The Software can recover images, photos, pictures, audio-video files-folders of USB supported drive of Smart Media, digital camera and other type of files like doc, log, msg, txt, wpd, wps, bmp, gif, jpeg, ai, drw, dxt, jpg, pct, png, aac, aif, mid, midi, mp3, mpa, ra, ram, wav, wma, asf, asx, avi, mov, mp4, mpg, html, xhtml etc.
FAT partition data recovery software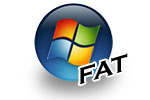 FAT partition data recovery software is fully capable to recover and retrieve all important data files and folders lost from damaged logically corrupted FAT12, FAT16, FAT32 partitioned file system on Windows VISTA, Windows XP, Windows 2000, Windows 98 and Windows 2003 operating system. FAT data recovery Software rescue data even if root directory, boot sector or file allocation table entries are corrupted and similarly from damaged formatted reformatted overwritten or previously existing partitions. Software has capabilities to handle data recovery of all major types of disk crash errors of MBR (Master Boot Record, DBR (DOS Boot Record) FAT tables and Root Directory entries from fixed internal hard drive of your PC as well as external USB drives and other storage media connected to your computer.
NTFS partition data recovery software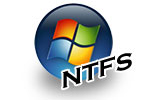 NTFS data recovery Software is used to recover data, files and folders from Windows NT/ 2000/ 2003 / XP operating system which support NTFS or NTFS5 file system. The data recovery utility program can recover all the data lost due to overwritten/ deleted/ formatted/ corrupted/ damaged partitions of the hard disk drive. The Software provides easy to use GUI (Graphical user interface) providing fastest data retrieval access to data. The Software is safe and easy to operate and there is no need of training to operate and can be executed by non-technical person.
Digital pictures recovery software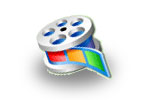 Digital picture recovery software helps to recover digital photo files from defective or damaged media, as well as images that you have unintentionally deleted from the storage device. The Software rescue lost files and makes it easy to recover lost images, files video or music. Digital Photo recovery software undelete, restore and recover deleted and formatted digital photos lost on corrupted, erased or damaged Compact Flash, Memory Stick, Secure Digital Cards, Hard Drives or other storage devices. Our photo recovery software is the best recovery solution for image recovery and picture recovery.
Sim card data recovery software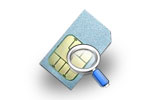 SIM card data recovery software securely recovers all deleted text messages and phone book contact numbers from the sim card of the mobile phone contact device. The software scientifically examines the sim card with the USB Sim card reader hardware device (any PC/SC Standard or Phoenix Standards Reader) to retrieves the deleted information. The software allows you to view information including deleted text messages along with the stored contacts numbers on Windows operating system. Retrieve SMS, Last dialed and fixed dialed number supporting SIM card of any country/network service provider from mobile phone contact device. Provide full detail of the sim card like its Service provider name, Location/Manufacture of Sim card, Card identification number, IMSI number printed along the SIM card chip.